Main Page
From Valve Cut Content

Welcome! VCC Wiki is a wiki dedicated to documenting Valve's Cut Content across all of their titles.
Featured Article - F-Stop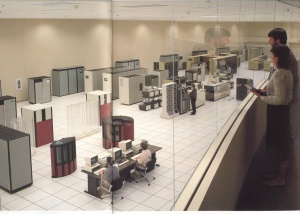 Shortly after the release of the Orange Box, Gabe Newell was concerned that Valve was focusing too much time on releasing games, and not on experimenting/innovation. To combat this, he thought up the 'Directed Design Experiments'. In essence, Valve would shut down development on games and let the employees do whatever they want. Valve would turn into a creative playground for four months, with no stress or pressure from developing full games.
One of these experiments was titled F-STOP; A project that made Gabe Newell think "Fuck yeah!" after seeing it. Valve were sure that this could be the mechanic for the next Portal game, thinking that Portal as a franchise would have a new mechanic each game, with a common link of Aperture Science experimentation.
This, of course, didn't pan out.
After nearing a year of active development, Valve began to question everything. Playtesters thought the overall mechanic of the game was fun, but were confused at the fact they didn't have a Portal gun... in the sequel to Portal. In October to December of 2008, development of the game was completely rebooted, leading to the Portal 2 that released.
Did you know...
... That the combine soldier used a shield?

... That D0g was originally a modified example of a race of combine mechs?
... That Counter-Strike 2 (CS2) was nearly leaked all the way back in 2003 during the height of the leaks and still remains one of the most mysterious things to remain unleaked?
... That conscriptdemo.mdl is unused in the final sniper_029?
... That the Combine Dropship and TBot's head both use decalmetalvent003a?