Editor's information/Map Documentation Guide
From Valve Cut Content
Editor's information/Map Documentation Guide
Info
Game
Half-Life 2
Leak
WC Mappack
Map Date
January 1, 1900
Editor Build
PLACEHOLDER
Map Date (NET)
Error: Invalid time.

Click the "edit" sign to the right, and copy this page's source to the map's page you're working on.
PLACEHOLDER is a testmap intended to test the ability of the AI to navigate a simple course.
Overview
PLACEHOLDER is a simplistic dev-textured map intended to test AI navigation. It does not function in the current versions of Half-Life 2, as the search radius on the scripted_sequences is unable to reach the npc_barneys to make them move.
Unused Visgroups
Example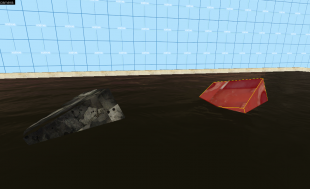 Another rotated brush placed close to the first. It uses BRICK/BRICKWALL032C, instead of concrete/concretefloor022a.
Gallery
In-Game
Hammer