Main Page
From Valve Cut Content

Welcome! VCC Wiki is a wiki dedicated to documenting Valve's Cut Content across all of their titles.
Featured Article - F-Stop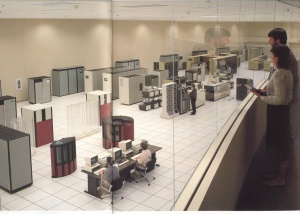 Shortly after the release of the Orange Box, Gabe Newell was concerned that Valve was focusing too much time on releasing games, and not on experimenting/innovation. To combat this, he thought up the 'Directed Design Experiments'. In essence, Valve would shut down development on games and let the employees do whatever they want. Valve would turn into a creative playground for four months, with no stress or pressure from developing full games.
One of these experiments was titled F-STOP; A project that made Gabe Newell think "Fuck yeah!" after seeing it. Valve were sure that this could be the mechanic for the next Portal game, thinking that Portal as a franchise would have a new mechanic each game, with a common link of Aperture Science experimentation.
This, of course, didn't pan out.
After nearing a year of active development, Valve began to question everything. Playtesters thought the overall mechanic of the game was fun, but were confused at the fact they didn't have a Portal gun... in the sequel to Portal. In October to December of 2008, development of the game was completely rebooted, leading to the Portal 2 that released.
Did you know...
... That there are three different models for the rocket launcher?

... The E3 2003 drink machines appear in pictures of an otherwise-final trainstation?
... That GMod contains high-resolution versions of many characters' facemaps?
... That the 2003 XSI demonstration was done on an earlier build of Half Life 2 with a different HUD font?
... That there is a Portal style prior to Prospekt?