Half-Life 2 - Unused Visgroups/Black Mesa East-Ravenholm
From Valve Cut Content
Dropping off straight after the Canals maps, these two series of maps are some of the sparsest.
d1_eli_01
_Playerstart_Lab
An advance start for testing purposes, starting after the player has exited the elevator.
d1_eli_02
There are no unused visgroups.
d1_town_01
_extra_fire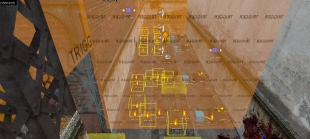 Like the name says, "extra" env_fire entities.
d1_town_01a
Nothing significant.
d1_town_02
Nothing significant.
d1_town_02a
_removed by art team
Several scattered changes, including different lights in the graveyard, a brush-based light pole, and an old env_sun.
d1_town_03
Nothing significant.
d1_town_04
Nothing significant.
d1_town_05
_combine ragdoll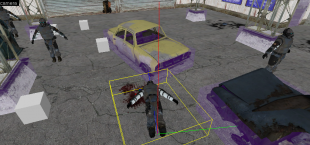 A ragdoll of a Combine soldier. Despite its removal, a blood decal nearby remains.
Previous section:
Canals
HL2 - Unused Visgroups
Next section:
Coast